It's hard to imagine anything more picturesque than summer in Italy. Sunbathing on the Mediterranean coast, fresh meadows growing in the Alps, and serene countryside landscapes all capture the attention of tourists from around the world. That being said, planning a trip to Italy in summer begs a few questions to be answered. This guide breaks down everything you need to know about Italy in summer, from climate to prices to destinations and a whole lot more.
I promise you'll be leaving this little corner of the internet feeling more confident than ever in planning your summer trip to Italy. Take advantage of all the resources and information from someone who has not only traveled up and down this Mediterranean peninsula but who is now a local!
I've spent every summer for the past 3 years in Italy and I can tell you without a doubt that it's my favorite season in which to experience the country. Despite the tourists and higher prices, there's nothing like the sunshine and energy of this country coming alive in summer.
In this guide, you'll also find a few specific notes on traveling to Italy in the summer of 2021 after the country's reopening to tourism.
Some of these links are affiliate links. This means if you make a purchase through that link, I receive a small commission at no extra cost to you. Read my full disclosure!
---
Traveling to Italy in 2021
While the rest of this post pertains to tips for traveling to Italy in the summer applicable to any year, current travel circumstances have to be addressed if you are planning your trip!
Italy is currently open to international tourists except for those who have been in Brazil, India, Bangladesh, or Sri Lanka in the past two weeks.
The first step to going about seeing if you can travel to Italy and what you need to do to enter the country is going to viaggiaresicuri.it. By answering a few questions, you'll have access to all the information regarding documents, COVID tests, and anything else you'll need to do to enter the country.
You may have to present a negative COVID test taken within 72 hours of your arrival or, stay alert for news about the EU Green Pass being created for vaccinated travelers.
You will have to fill out a self-declaration form as a traveler from the US that you will show to your airline and turn into border control. It's also required to fill out the EU Digital Passenger Locator Form to be turned into your airline.
If you can, take a COVID-tested flight to Italy to avoid the 10-day quarantine. I did this when I traveled to Italy in April 2021. You will take a COVID test prior to leaving for your trip, at the departure airport, and at your arrival airport. I took my flight through Delta and it was a super smooth process. Feel free to contact me if you have specific questions.
To find out if there are any specific rules for the region of Italy you are traveling to, you can access your's regions website here.
Find out tons more relevant information about traveling to Italy in summer 2021 at the official information site!
---
Summer Months in Italy Breakdown: What to Expect for Weather, Tourists, & Prices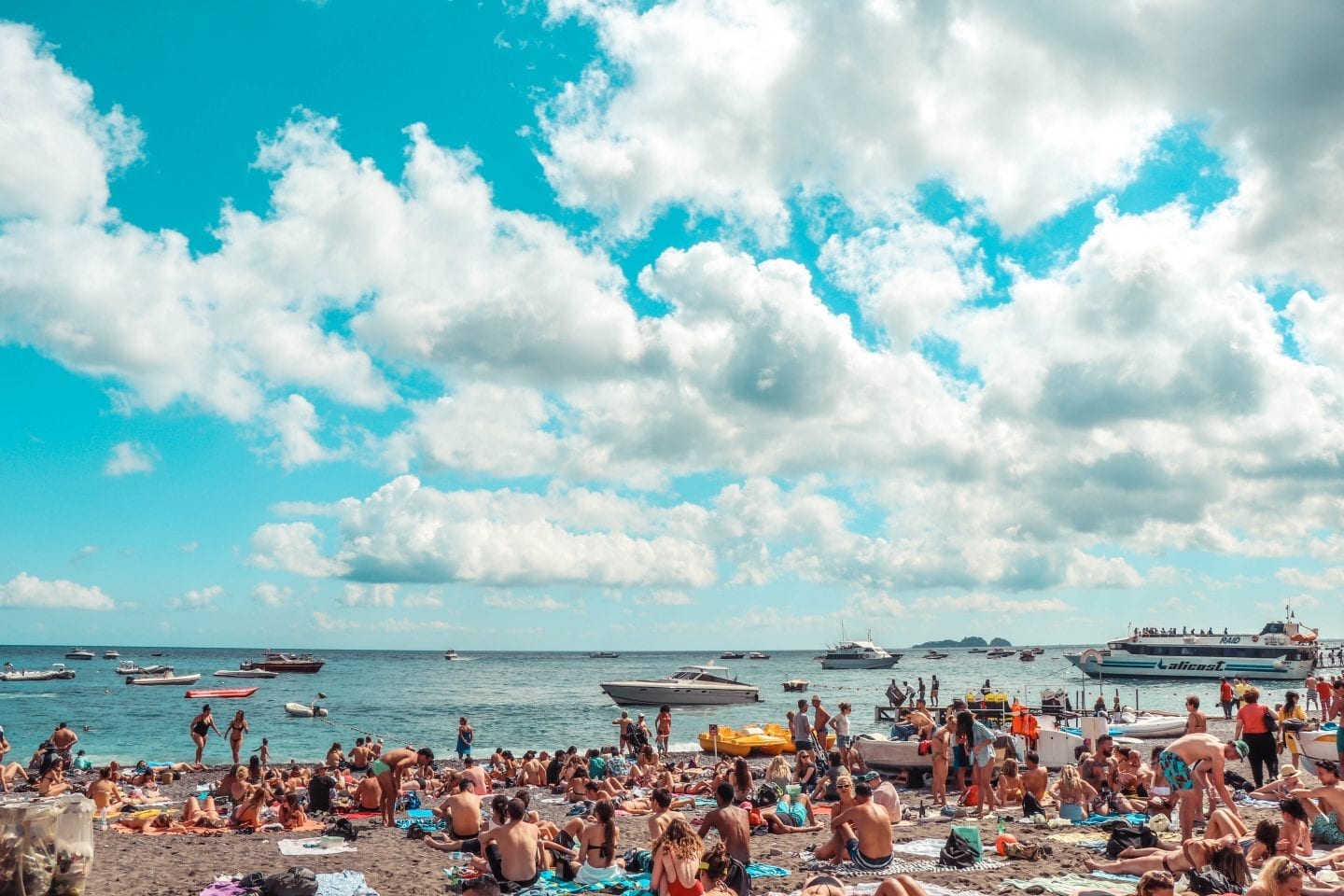 June
I'll just come right out and say it – June is the best time to visit Italy in the summer.
The weather is warm and sunny, before reaching the more humid, hot temperatures of July and August.
June is also the summer month with the least amount of tourists, so you'll be avoiding the crowds and the higher prices of car rentals, accommodation, and food.
In any case, still book as early as you can to save the most money traveling to Italy in summer!
July
July is kind of the middle-ground option for visiting Italy in summer. It doesn't have the most tourists or the hottest weather, but it's still going to have higher prices than the time period of May-June.
August
August is a time period in Italy known as Ferragosto, which basically translates to holiday time. This is the month that every Italian flocks to the mountains or the sea for a summer getaway.
For this reason, there are many foreign tourists and Italians vacationing in popular cities and beaches.
If you're looking to travel to more remote areas of Italy, this could be a great time to visit small towns that aren't touristy. However, keep in mind that every Italian that lives in these towns is on vacation – so many things are not open or are only open for a few hours a day.
The weather is hot and humid and because this is such a popular time for vacationing, prices for nearly everything are at their highest point in the year.
If you are going to travel to Italy in August, make sure to book accommodation, car rentals, and activities well in-advance to save money.
Overall, August in Italy is not my top choice for first-time visitors. It's too crowded, hot, and expensive.
However, August can be one of the most fun times to visit Italy to make friends with locals and experience la dolce vita style of living. There are many festivities and special events taking place during this time, which is why it appeals to so many people!
You won't regret visiting Italy in August, but you may have a more enjoyable trip visiting in milder weather and during the off-season.
---
The Best Places to Visit During Summer in Italy
Many of the best places to visit in Italy during the summer are where most people want to visit. They are bucket list destinations, but in certain areas more than others, you'll find more local Italian tourists
The Islands – Sicily, Sardinia, & Smaller Islands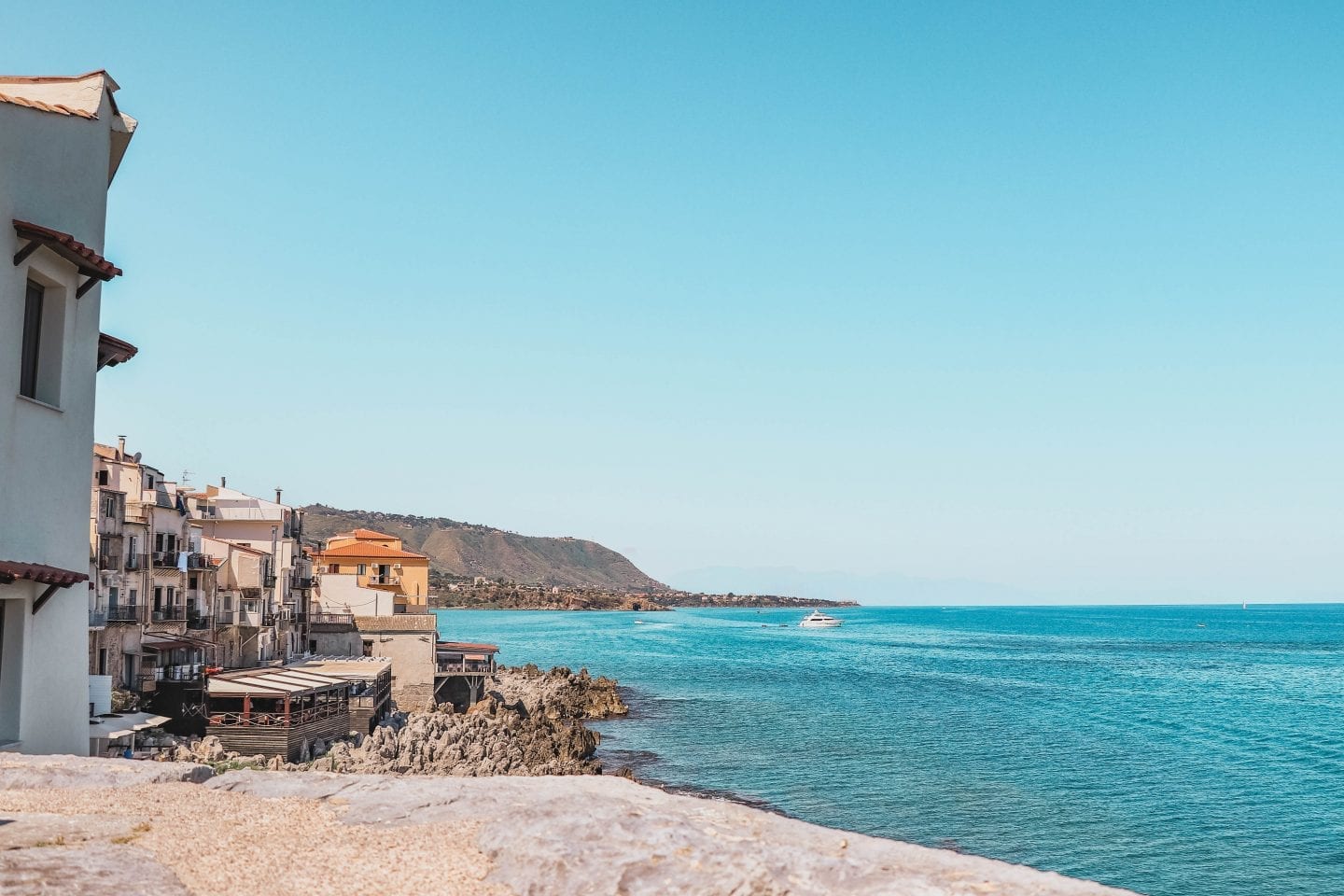 Nothing says summer like lounging on a Mediterranean Island. Italy is chock full of them, from large islands that make up their own region, to picturesque small islands that are still hidden gems.
Sicily and Sardinia are the two largest islands in the Med and are both regions of Italy. The wide availability of flights make these islands super easy to visit.
Smaller islands are the escapes I most recommend. They may be harder to reach, but that makes them all the more pristine and beautiful to explore. Some ideas are:
Elba
Eolie Islands
Lampedusa (Pantelleria in particular)
The Dolomites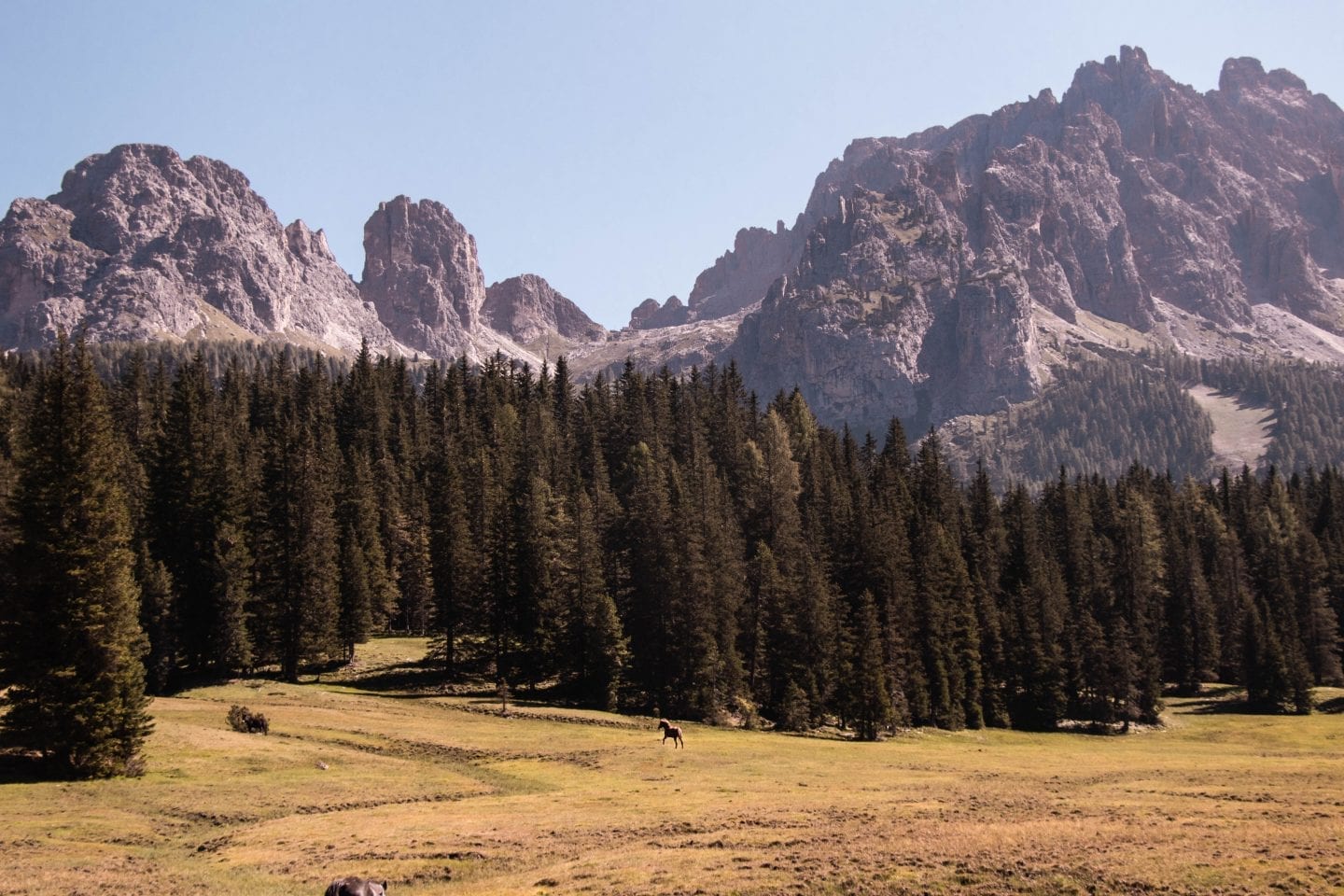 For those who prefer the mountains over the sea, the best summer getaway for you is in the Dolomites.
From trekking to cycling to camping, escaping to the Dolomites is perfect for families and outdoor adventurers.
Summer is a great time to visit the Dolomites, as the air is super fresh and cool as opposed to the sweltering beaches of the coast. The meadows are a picturesque green and waking up early to see lake reflections is a doable 40 degrees Fahrenheit compared to negative degrees in the winter! (No worries, it warms up to the 70s and 80s in the summer afternoons!)
Check out some of my Dolomites trip planning resources:
Cinque Terre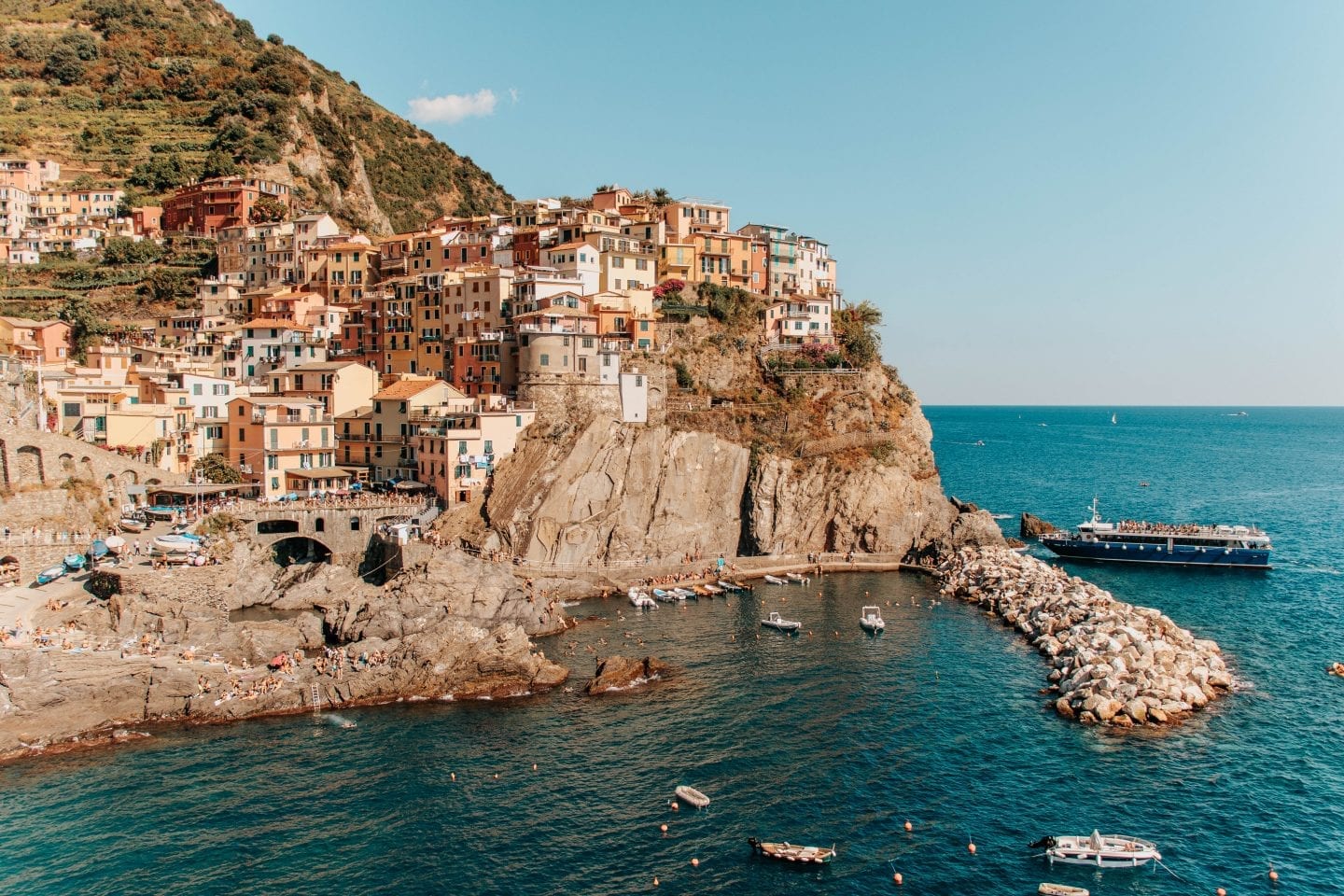 The Cinque Terre, or 5 towns, are part of the Italian Riviera in the region of Liguria. These colorful, cliffside villages are world-famous for their unique geography and quaint appeal.
Cinque Terre is perfect to visit for those who want to do a bit of village exploring, hiking, and relaxing at the beach.
They can also be visited easily as a day trip from Florence or as part of a Tuscany itinerary since they're so close.
Read up on visiting Cinque Terre with my in-depth guides:
Puglia
A region that has a plethora of idyllic locales to boast is Puglia. You may recognize some of its locations from becoming Insta-famous as of late, including the village of Alberobello, the white buildings of Ostuni, or the romantic seaside vista of Polignano a Mare.
Being at the very southern part of Italy, the region that makes up the heel of the boot, Puglia has incredible summer weather. Before it became Insta-famous, it was still a hidden gem, but if you can escape there in the early months of summer, you'll still have a lot of it to yourself before the crowds arrive!
Amalfi Coast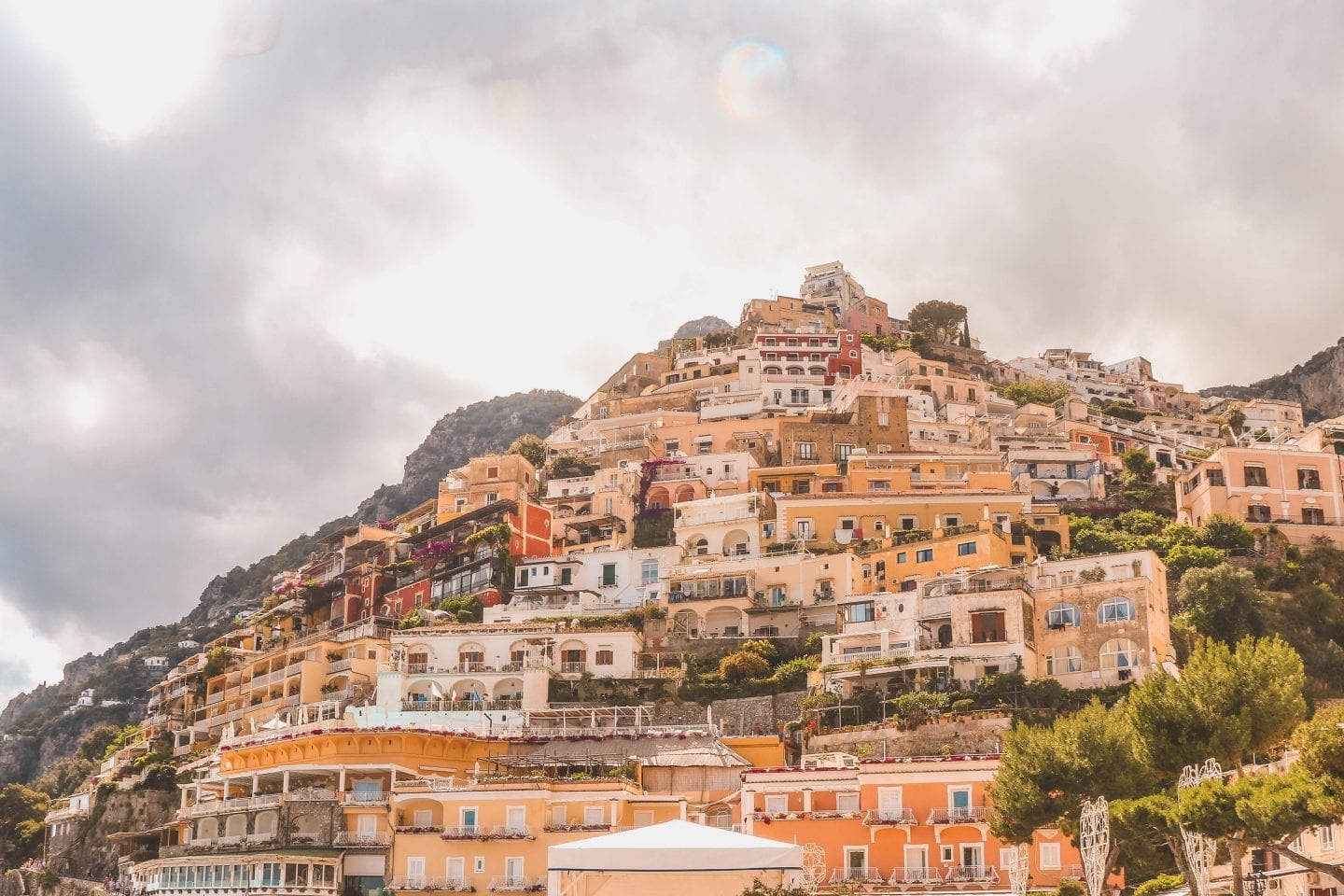 A classic Italian summer destination is the Amalfi Coast. The mountainside village of Positano with the deep turquoise water is what instantly comes to mind when you think of Italy in summer.
It's an ideal destination for couples, a girls trip, or luxury travelers.
Being one of the most expensive destinations to visit in Italy year-round, it's easiest to enjoy this spot if you have a higher budget. You can still cut costs by staying outside of the town centers (I stayed in these quaint bungalows in Nerano and visited the villages by boat!)
Know that the photo-ready beaches with the striped umbrellas are private rentals and you need to get there early if you want to reserve a spot. Otherwise, you'll be laying out on the small public beach next door that is flooded with people.
Also consider doing an excursion to Capri, Ischia, or Procida as part of your itinerary.
Lake Garda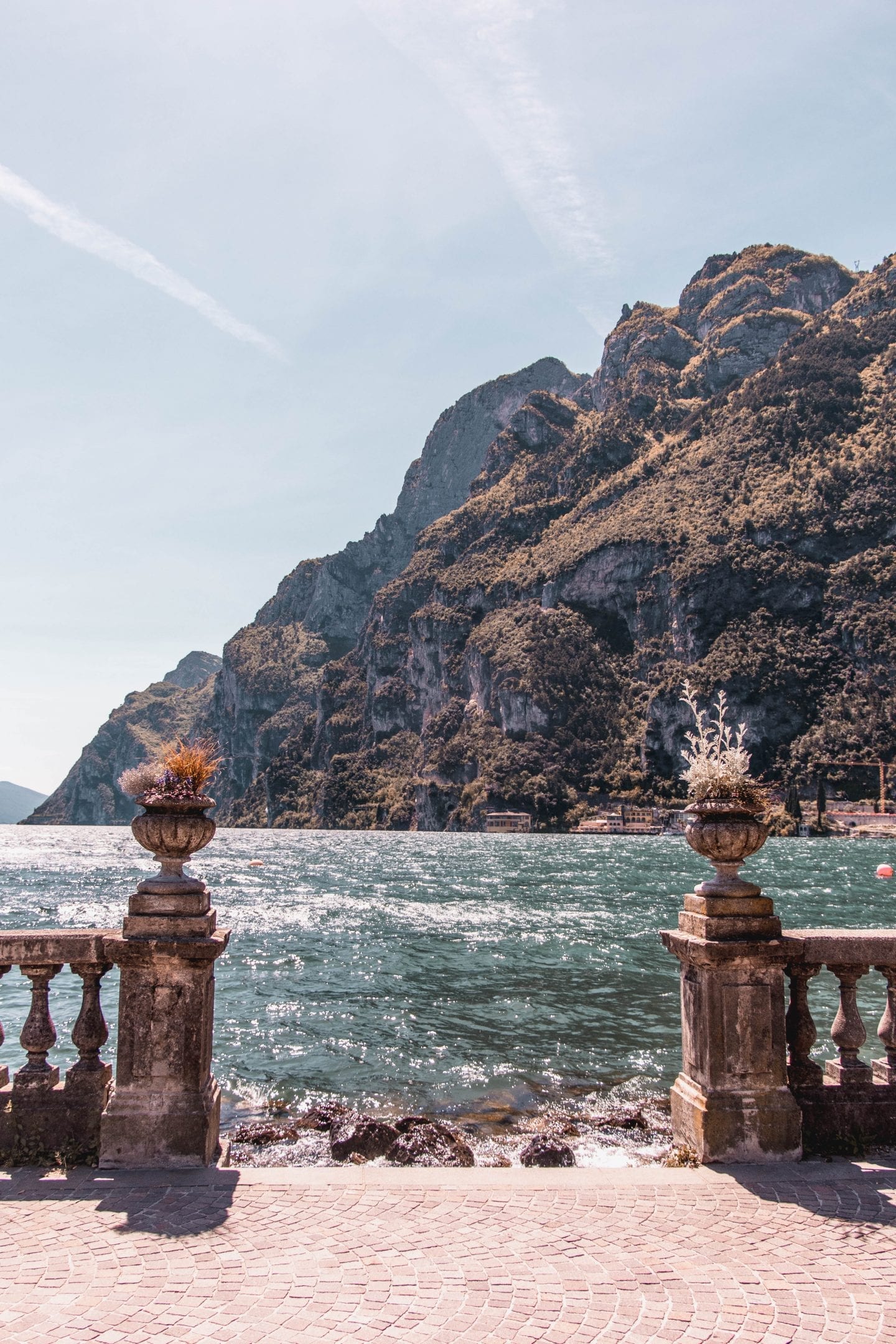 A no less crowded, but off-the-beaten-path option, compared to the other destinations, is Lake Garda.
If saltwater isn't calling your name, you'll love taking a chilly dip in Lake Garda to escape the summer heat. There are also charming towns to explore and a variety of outdoor adventure sports to take part in including sailing, windsurfing, hiking, and cycling.
See my advice on the best places to visit on Lake Garda if this destination sounds like the perfect fit for you.
Packing Tips for Italy in Summer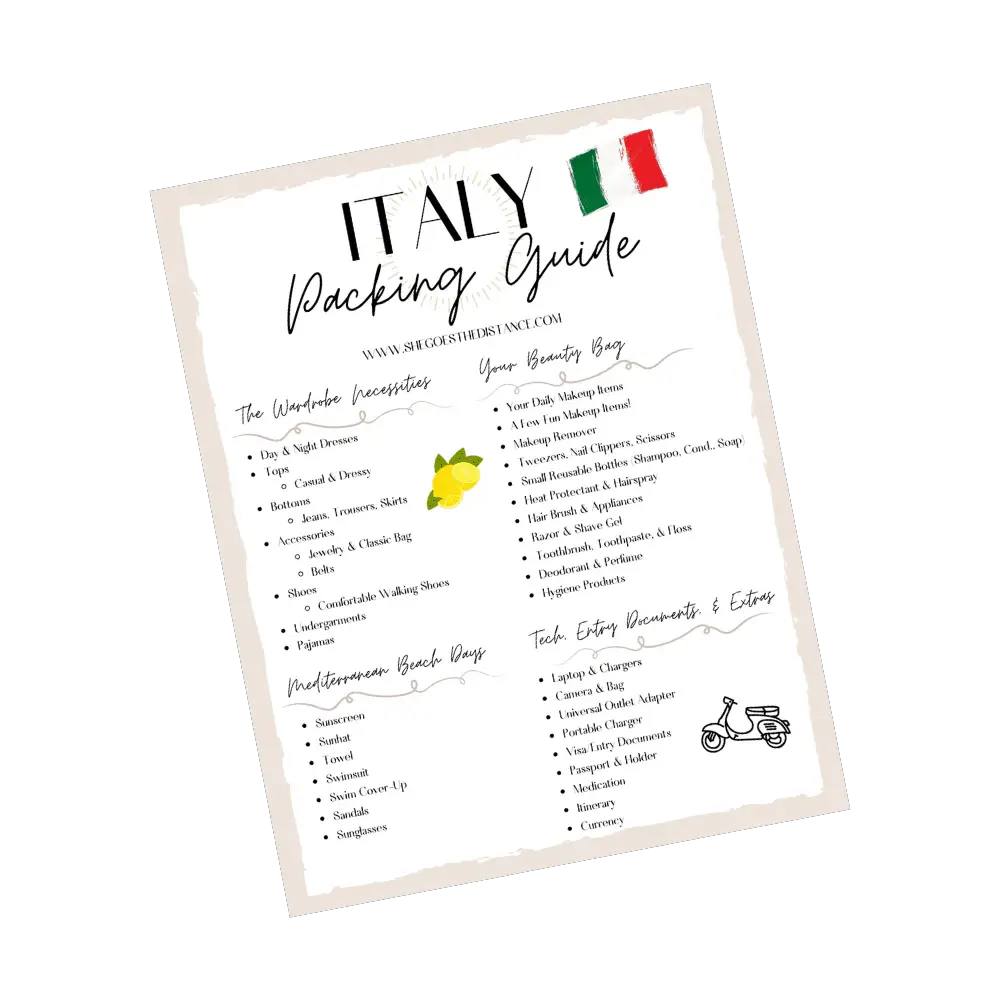 In order to prepare the best for your trip, I designed a thorough Italy packing list that's free to download as part of The Travel Library which you can access now by entering your email!
In addition to that packing list, I also recommend using the app PackPoint as a resource. You can enter specific information like your destination, activities you want to do, and length of stay. Then it generates the weather forecast for the time of your trip and a packing list.
You can never have enough packing lists to cross-reference to make sure you've got everything!
The top things you'll surely need for summer in Italy are:
Swimwear
Swim Cover-Up
Comfortable Walking Shoes
Light, Airy Clothing
Sunhat
Sunscreen
And be sure to check out my best strategies for packing a suitcase to maximize space! I know you're going to want to overpack for this trip, so with those tips, you'll surely be able to fit more stuff!
---
Summer in Italy Travel Tips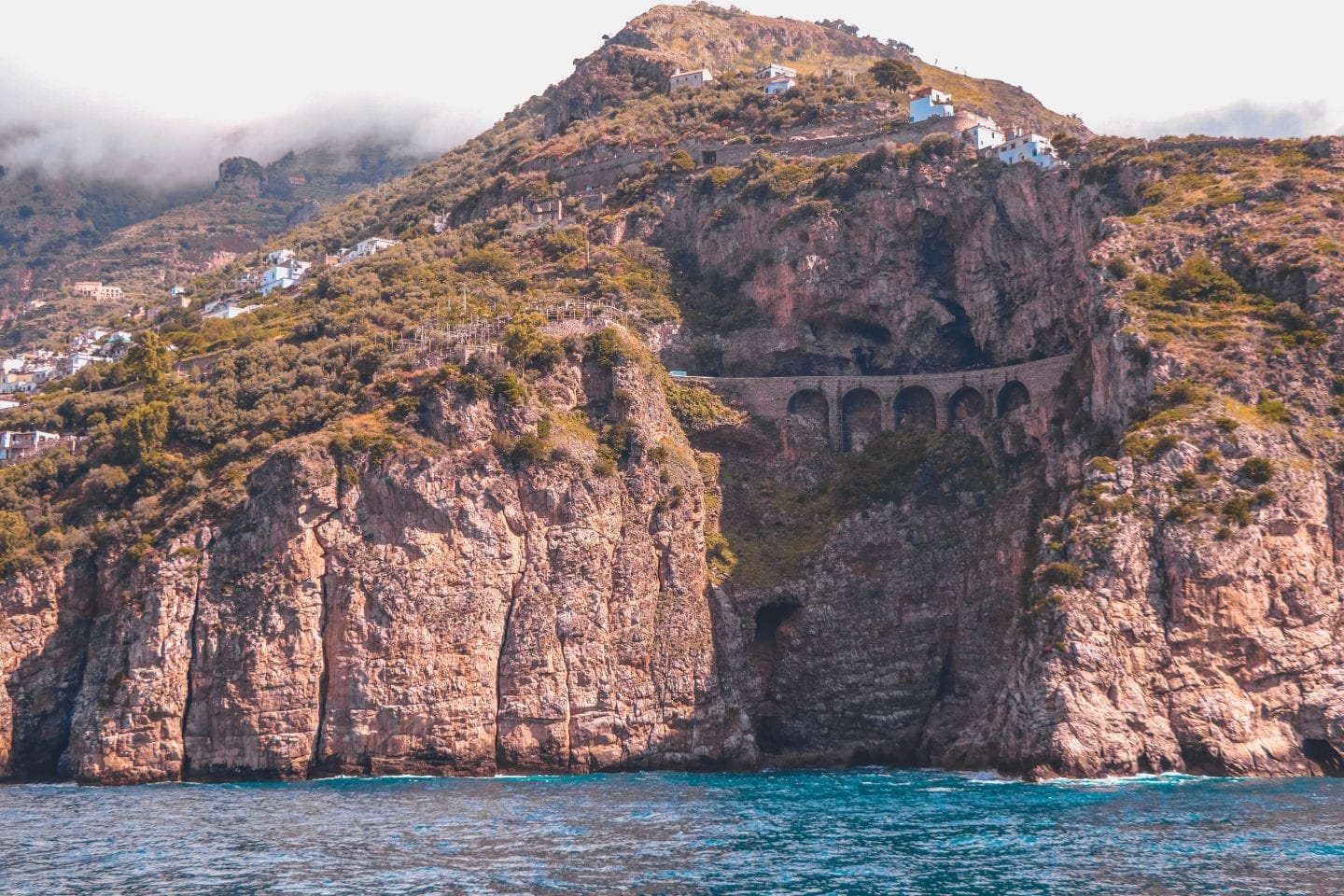 I see costly tourist mistakes – and still, make my own – time and time again when traveling in Italy. And in summer it can be even worse! With so many other visitors in comparison to other months year-round, special rules come into effect and the energy of it all can make us miss a few things while we travel.
Always keep this tips in mind when preparing for your summer trip to Italy.
Finding Inexpensive Flights
There are a few hacks out there for finding cheap flights to Italy for a summer getaway. Some of my favorites are:
Use the Hopper app to see flight prices fluctuate over time and get alerts for the best time to book.
Check out Secret Flying for error fares and grab flights at the lowest prices.
If you're under 26 years old, check out Student Universe that sometimes has discounts and coupon codes on international flights.
Use a VPN or incognito browser window to search for flights. Prices change based on the location you are searching to book flights from.
Validating Transportation Tickets
If you have a paper ticket to a train, cable car, bus, or nearly any other kind of public transportation, you have to do something called "timbrare il biglietto." Insert your ticket into a little machine that timestamps it and validates it for use.
If you don't do this and an official comes around to check, you will get a fine!
Check out more Italy train travel tips here when preparing for your trip.
Parking
Parking in Italy is almost as crazy as driving through Italy during the summer. Small towns (and even big cities at times) don't have the capacity to accommodate the influx of tourists. If you can, filter your accommodation search by those that have parking.
Renting a car is one of the best ways to see Italy. You can easily reach popular destinations like Florence, Rome, and Venice by train, but if you wanted to explore the Amalfi Coast or the entire region of Tuscany, then planning your trip without a car rental is going to be a lot more stressful and time-consuming. You'll waste time relying on public transportation that could end up costing you as much as the car rental.
But when renting a car in Italy during the summer, book as far in advance as possible! Prices will skyrocket during this season, so don't wait until the last minute to reserve a car.
Make a parking plan before you leave for your summer vacation in Italy by doing some preliminary research on parking lot availability and costs.
Safety
Italy is an extremely safe country to travel in, but with the influx of tourists during the summer, the threat of petty crime like pickpocketing increases. When in crowded areas, carry your backpack or purse in front of you. Always use an anti-theft backpack or at the very least a purse that closes with zippers.
These are some of my favorite travel backpacks with anti-theft features:
Final Thoughts
Even with the challenges of higher prices and bigger crowds, summer in Italy is still the best time to experience the country. The energy from the welcoming people and the glow of its landscapes under the summer sun are absolutely unbeatable.
I hope this guide gives you a better idea about traveling to Italy during the summer and helps you form the perfect itinerary for you.
Let me know if you are jetting off to Italy this summer & what you are most excited about!
Save this guide on Pinterest for reference!
Italy in summer is the ultimate experience of la dolce vita. Go soak up that Mediterranean sun now that Italy is open to the world!
XOXO
Michela